When Making Jewelry Is Like Baking Cookies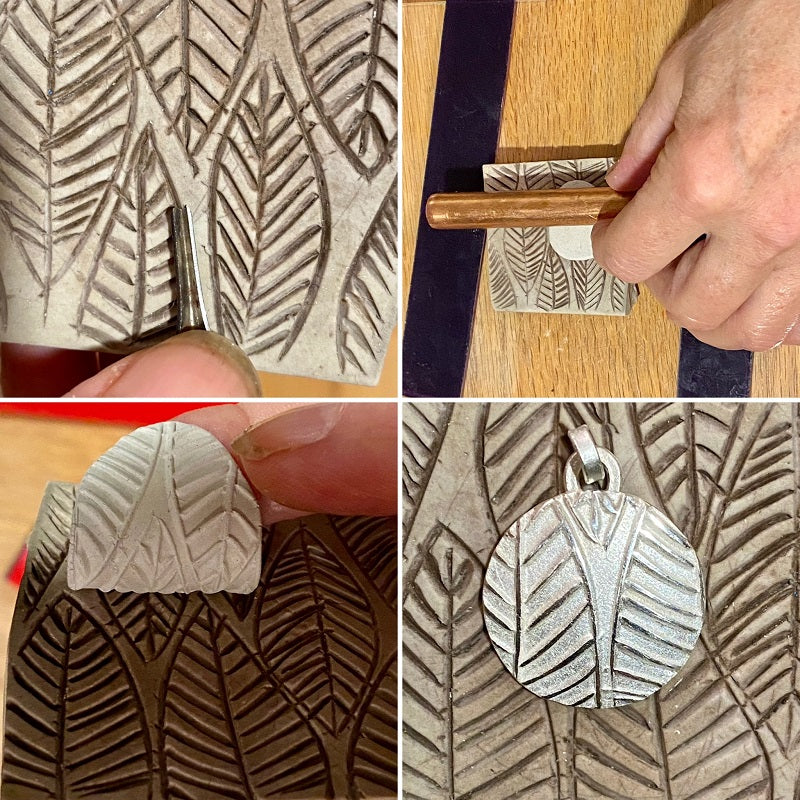 It is that time of year, when you're probably busy baking your own extra-special delicious and beautiful holiday cookies and hoping to share that good cheer with friends and family. I'm busy with my own holiday tradition, getting special gifts ready for my customers to give to family and friends. And it got me thinking: jewelry making is similar to baking in some ways.
I work like an elf in my studio from basic ingredients and transform them into shiny personal adornments for gift giving and putting some sparkle on. People often ask me how I make my textures, such as the leaf texture. So I thought I'd share a look at my process, which is a bit like baking cookies.
Usually I start with a rubbery surface that I can easily carve to use as a stamp. I use a sharp v-shaped gouge for carving. Once I've prepared my rubber stamp I will be able to reuse it many times.
Next is the metal process. I use a clay-like substance that is pure silver in disguise. This silver clay is like cookie dough into which I can stamp and create textures to make my signature stock.
When I open a package of metal clay I need to work quickly before my material dries out. I cover my hands with oil and also coat the metal clay with a layer of oil to prevent sticking. It is all a little precarious, like juggling raw eggs but with more expensive consequences.
I roll the silver clay to a desired thickness and then press the small slab into the stamp. I carefully remove the now textured slab and set it on a small mobile surface like a playing card. From here, I will cut it down to a desired shape or trim the edges. At this stage, the less I do, the better the outcome. It is too soft for fussing with. Then I let it dry.
Now for the baking part. Once the piece is dry, I put it on a kiln shelf (metaphorical cookie sheet) and fire it in a kiln to approximately 1650 degrees fahrenheit (orange hot). Cookies will turn to carbon at this point, but this is when the magic happens with metal clay. In its raw state, the clay is made up of silver powder (flour), a binder (eggs) and water. During the firing process the binder burns out and all the tiny particles of silver melt and stick together. It is a fusing or sintering process that happens before the liquid melting point. The piece will shrink but will maintain the integrity of the texture at this part of the process.
When enough time has gone by (2 hours at this temperature), I shut the kiln off to cool. Once the temperature drops to 800 degrees, I'll crack the door open and let it cool a little faster. The piece will look kind of chalky at this point, but as soon as I start the finishing process, there is no mistaking the shiny silver treasure.
Thank you for your continued support of my work and for sharing my "baked goods" with your special people. Without you, I would not be doing what I love. I wish everyone health, hope and happiness during this sparkly time of year and beyond. I know I am looking forward to the quiet muffle of snow and gliding on my local nordic ski trails.
---
Also in The Soldering Bench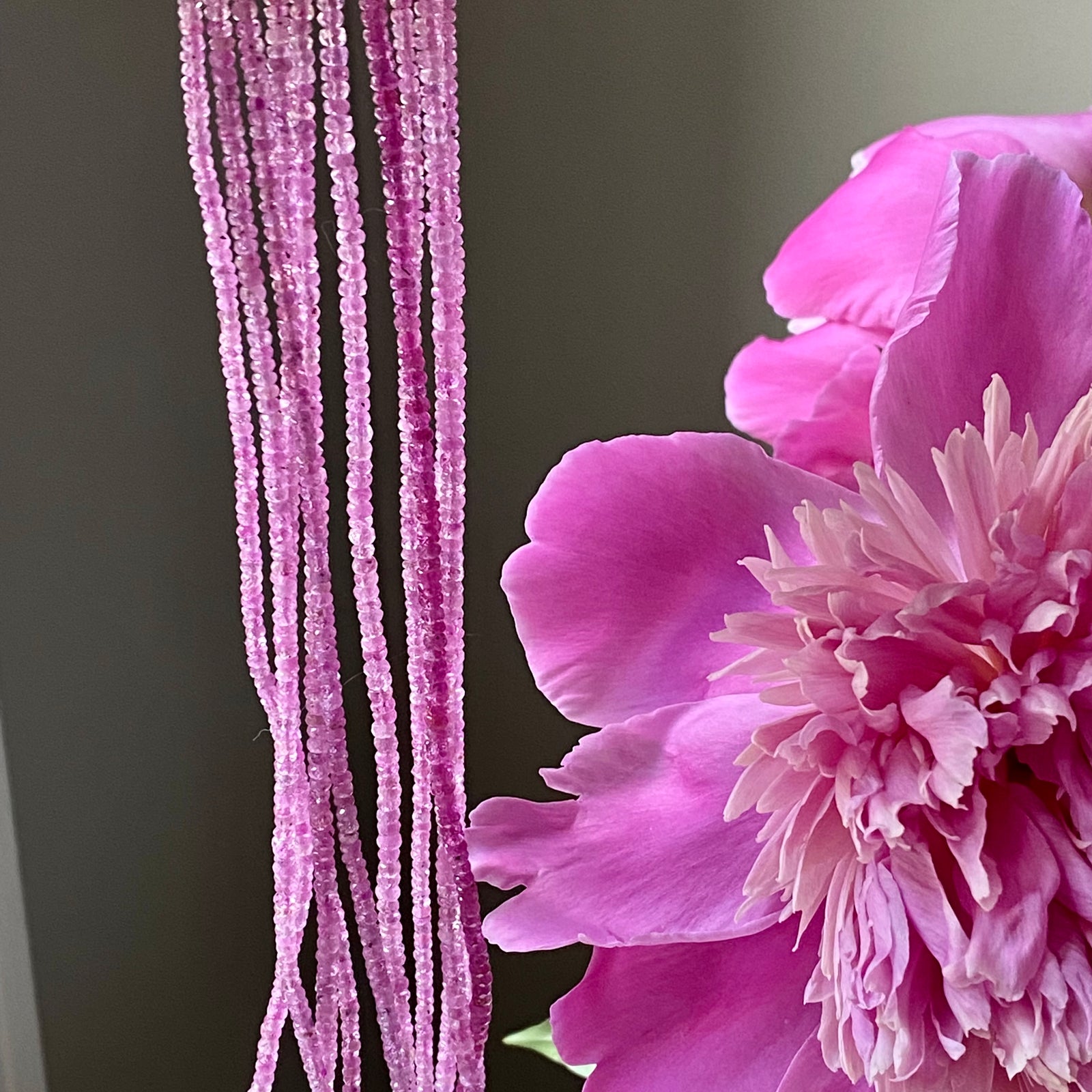 The world of fine craft really comes alive in summertime. Craft fair season begins and we artists come out of our studios to hit the road to and share our craft in person. I'm gearing up for a busy summer season and look forward to catching up with everyone at a craft fair near you.
I'm bringing my jewelry to the Mount Washington Valley Farmers Market on June 28th at the North Conway Community Center, and then it's on to Art in the Park in Petoskey, Michigan, July 16, and then the League of NH Craftmen's Annual Fair at Mount Sunapee Resort in August. I've updated my events page so you can follow along and find me.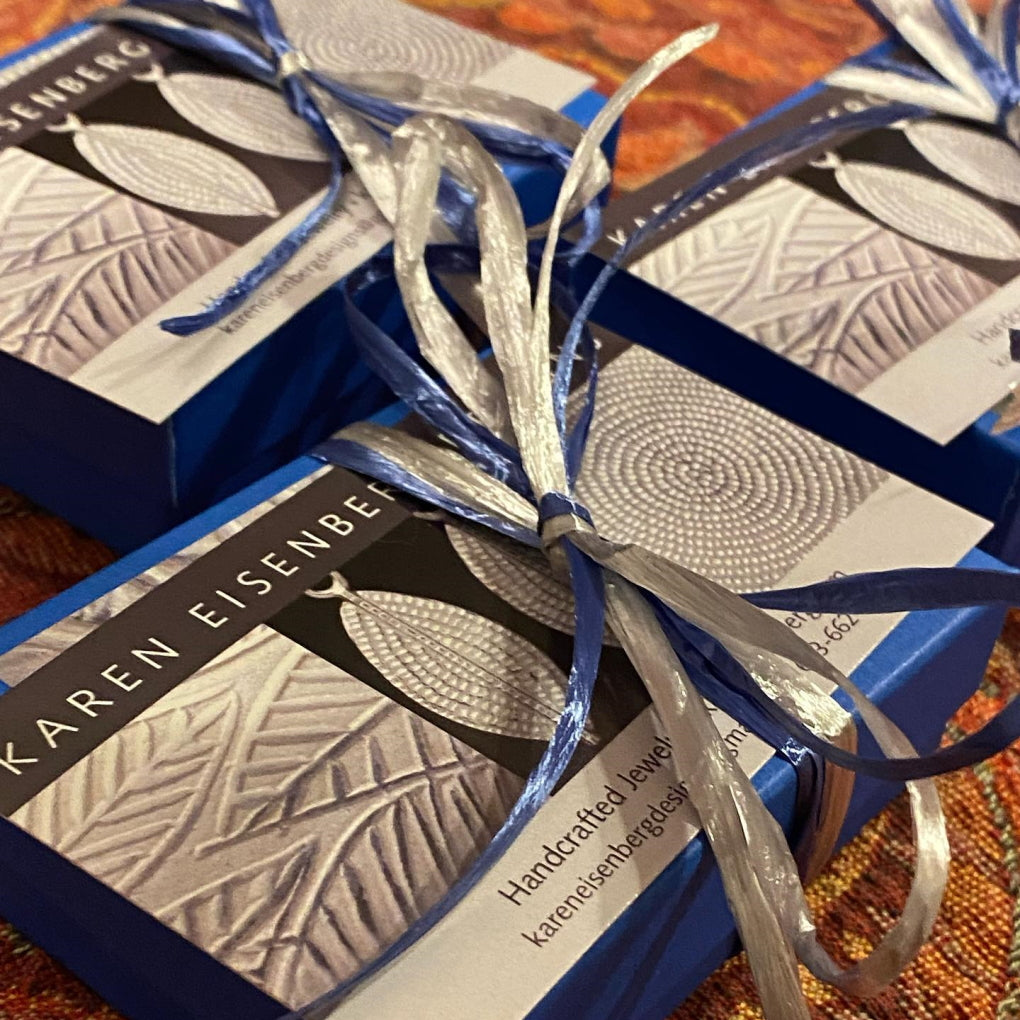 Well, it's not exactly a bow…but I like to think of my 
Beach Stone Pendants
 as pre-wrapped gifts, with the shiny silver ribbon hugging the stone so you can keep it close to your heart.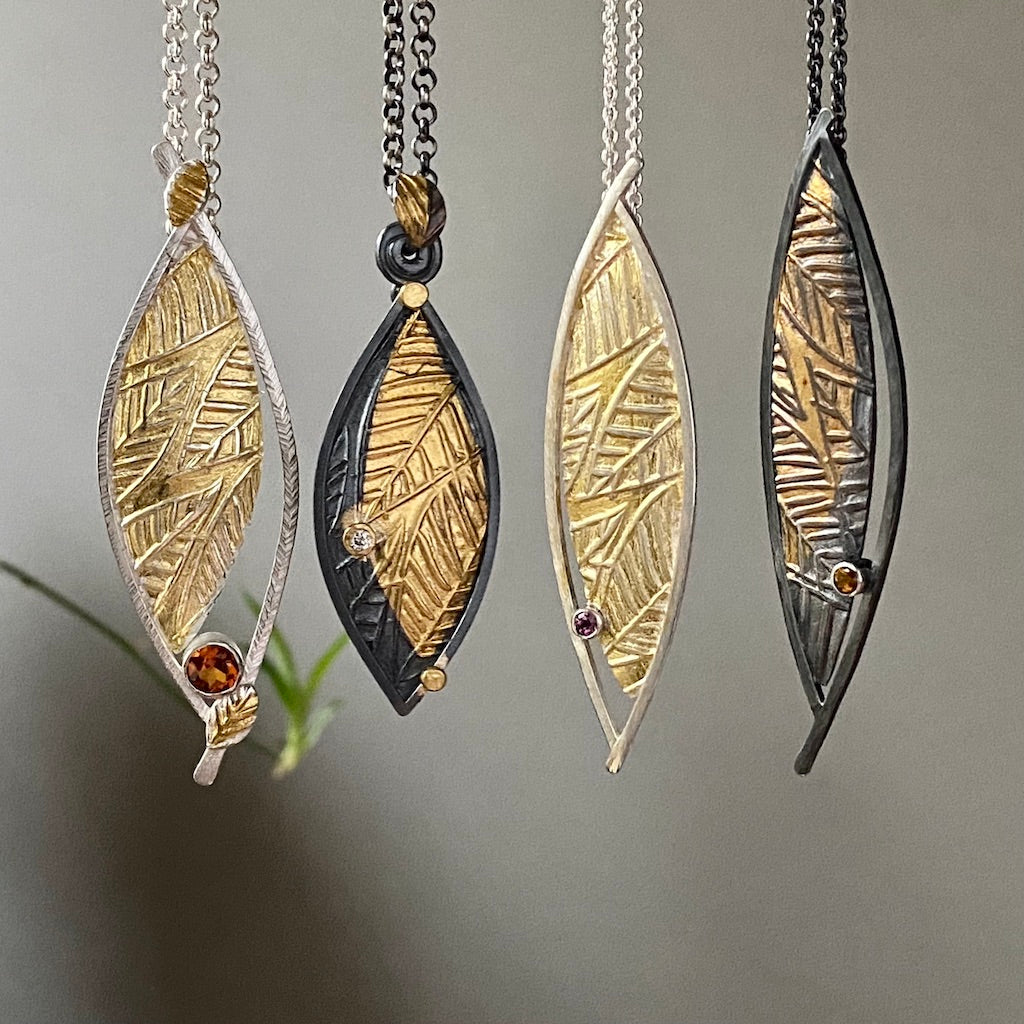 The limited-edition Flow series of pendants grew from the summer flurry of activity. These one-of-a-kind pieces combine my signature leaf texture, favorite metalsmithing techniques—enhanced by Keum-Boo—and beautiful gemstones, and they are now in the shop. Visit my website for new work, one-of-a-kind pieces and, of course, customer favorites.