Wrap Up 2021 and Tie It with a Bow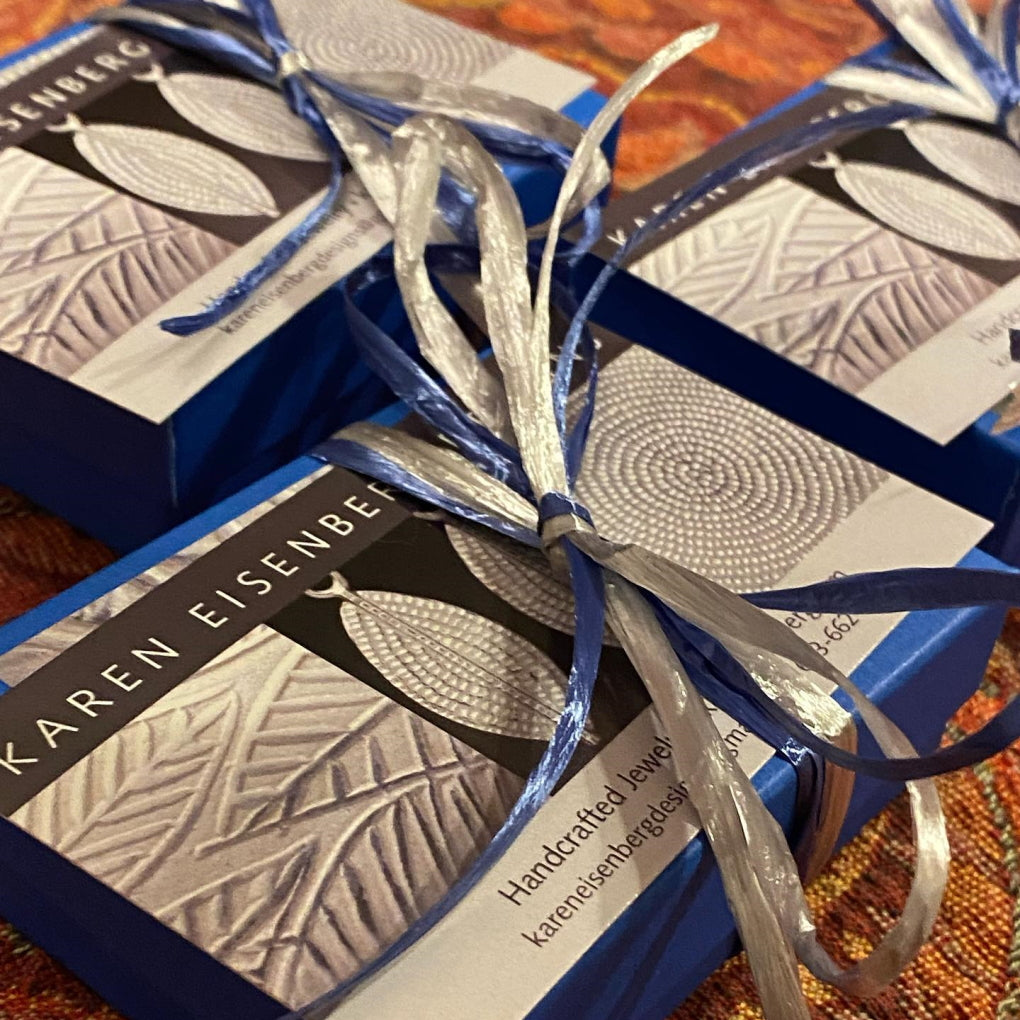 Well, it's not exactly a bow…but I like to think of my Beach Stone Pendants as pre-wrapped gifts, with shiny silver ribbon hugging the stone so you can keep it close to your heart.
Before I can wrap the stones, I notch them with a diamond burr in water. (A diamond burr is an interchangeable attachment for a motorized handheld device I use for grinding stone.) The diamond burr is a very handy tool in jewelry making, and notching the beach stones helps me wrap the silver wire securely in place.


Speaking of wrapping, have you chosen gifts for all the special people in your life? I have plenty of items in stock, ready to ship. Check out the new Garnet and Ruby in Zoisite Tiny Bead Necklaces now listed in the shop. The new colors pair well with Textured Spiral Earrings with Gemstones and Hana Earrings.

I highly recommend getting your holiday gift orders completed in the next few days for your best chance for on-time holiday delivery. I'll be in the studio putting finishing touches on your gift choices and getting packages shipped before I head to Colorado to spend time with family over the holidays AND have a little pop-up show. These are the important dates to keep in mind as you plan your purchases:
December 8: Recommended shipping deadline
December 13: Last day to place orders for local delivery (North Conway area customers)
December 21: Colorado Trunk Show (Colorado customers stay tuned for more info)
All my best wishes for a happy, healthy, and fun-filled holiday season. Here's to wrapping up 2021 with a big sparkly bow.
Cheers,

---
Also in The Soldering Bench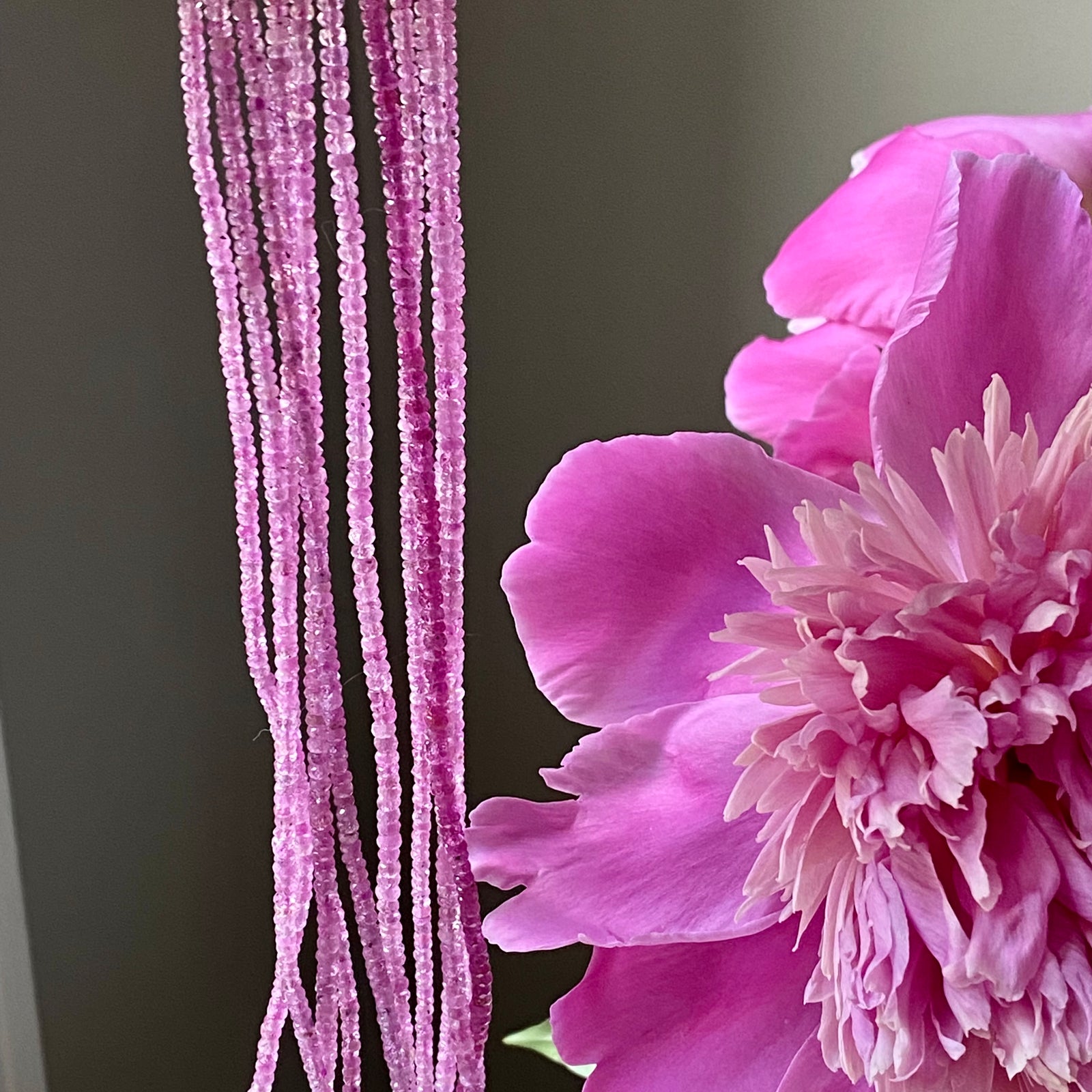 The world of fine craft really comes alive in summertime. Craft fair season begins and we artists come out of our studios to hit the road to and share our craft in person. I'm gearing up for a busy summer season and look forward to catching up with everyone at a craft fair near you.
I'm bringing my jewelry to the Mount Washington Valley Farmers Market on June 28th at the North Conway Community Center, and then it's on to Art in the Park in Petoskey, Michigan, July 16, and then the League of NH Craftmen's Annual Fair at Mount Sunapee Resort in August. I've updated my events page so you can follow along and find me.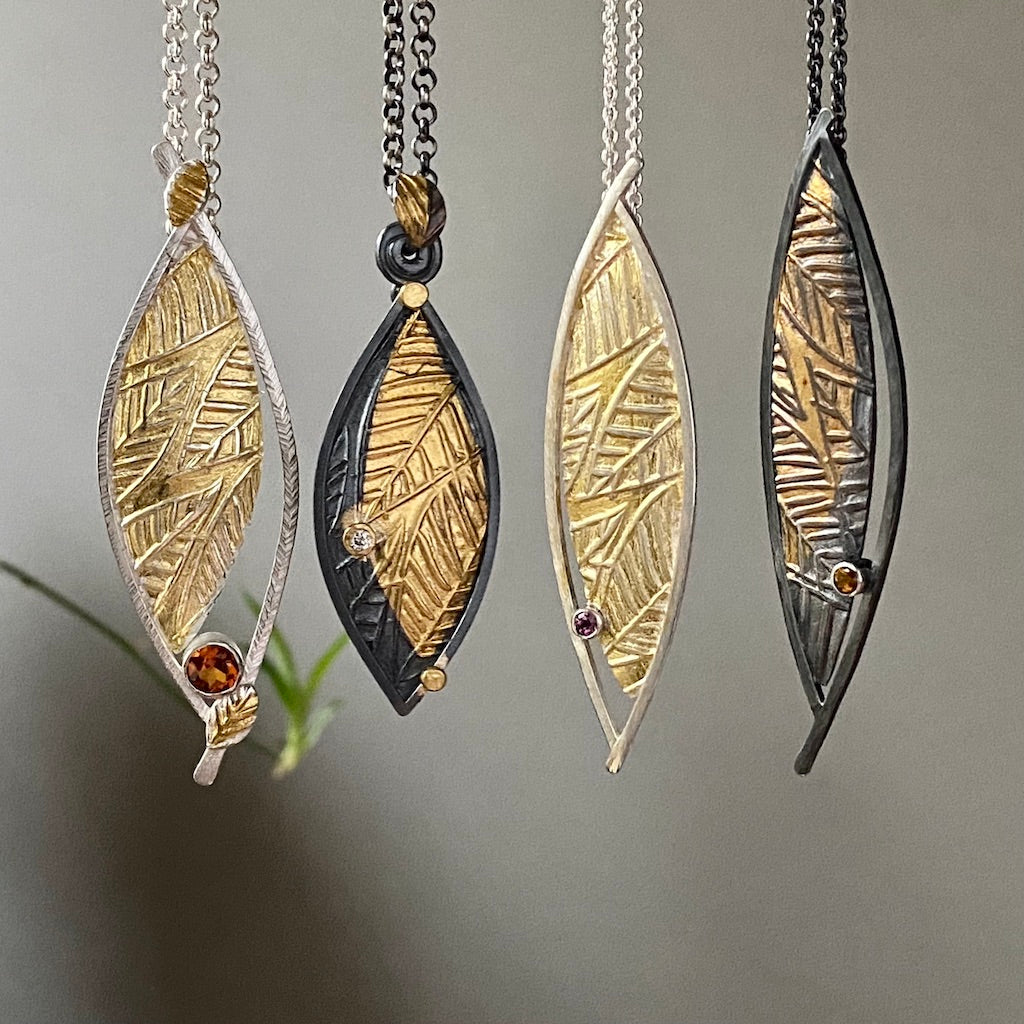 The limited-edition Flow series of pendants grew from the summer flurry of activity. These one-of-a-kind pieces combine my signature leaf texture, favorite metalsmithing techniques—enhanced by Keum-Boo—and beautiful gemstones, and they are now in the shop. Visit my website for new work, one-of-a-kind pieces and, of course, customer favorites.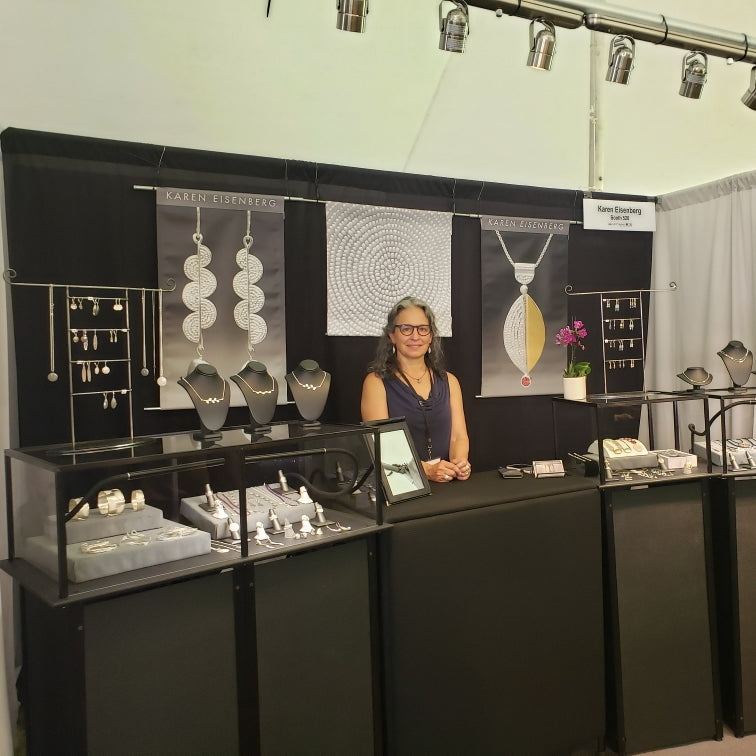 It's essential for me to see how you react to and respond to my art, to learn what kind of jewelry resonates with you and ultimately puts a smile on your face. To see your face brighten when you try on a necklace or a pair of earrings or feel the weight of a bangle on your wrist adds meaning, gives me purpose, and inspires me.