The Ephemeral Life of a Circle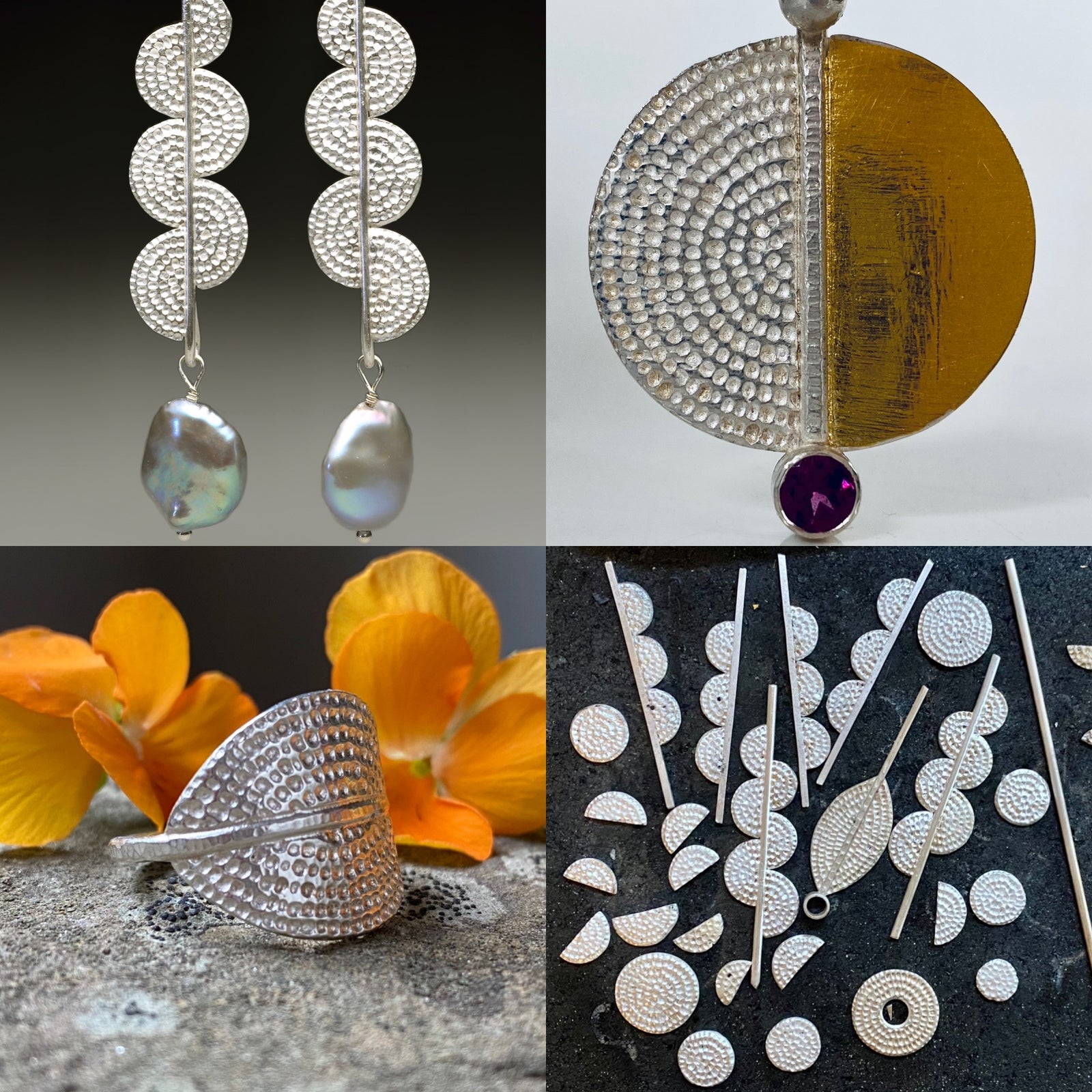 What is it about the circle, that ephemeral form you see in everyday objects and nature? If you ask a child to draw the sun, they'll likely produce a big yellow sphere. Drop a pebble in a pond and you're rewarded with a repeating pattern of circles. The circle is a pure, organic form, a shape and pattern you see repeated in nature.

Such a simple form can generate so many ideas. My Mandala Collection started with this simple shape and is ever evolving. In the collection's signature texture, each indentation is, roughly, a circle and builds on the circular theme in an organic sort of way.

But the design process doesn't end there. Once I'm satisfied with an element like the mandala, I like to take fragments, make multiples and rearrange them to create variations on the theme. I get lost in the creative process, arranging and rearranging the forms until a design resonates with me.

By cutting the circle in half, I have made another element. The half moon mandala is a favorite and fun form I play with when I'm designing. By arranging multiple pieces in different configurations, I can give this simple element such diverse visual interest, as in the Half and Half Mandala Pendant. A slight variation in scale and placement can again transform a design and add interest as in the Squiggle Earrings. I like how the squiggles force your eye to wander along and follow the gesture. It can conjure images of things we see in nature, like the flow of water or the slithery movement of a snake, without being too literal. One can see what they want to see.

The Curled Leaf Mandala Ring uses another variation of the form, with two thinner slivers of the mandala mirroring each other to form one piece. The resulting design echoes the curl of a leaf and the band becomes the stem wrapped around your finger.

What catches your attention when you are out and about in the world? Are there shapes and patterns you are drawn to or textures that you impulsively need to touch? Reach out to me and share your observations.

Stay well,

P.S. Happy Mother's Day to all you awesome Moms out there.
---
Also in The Soldering Bench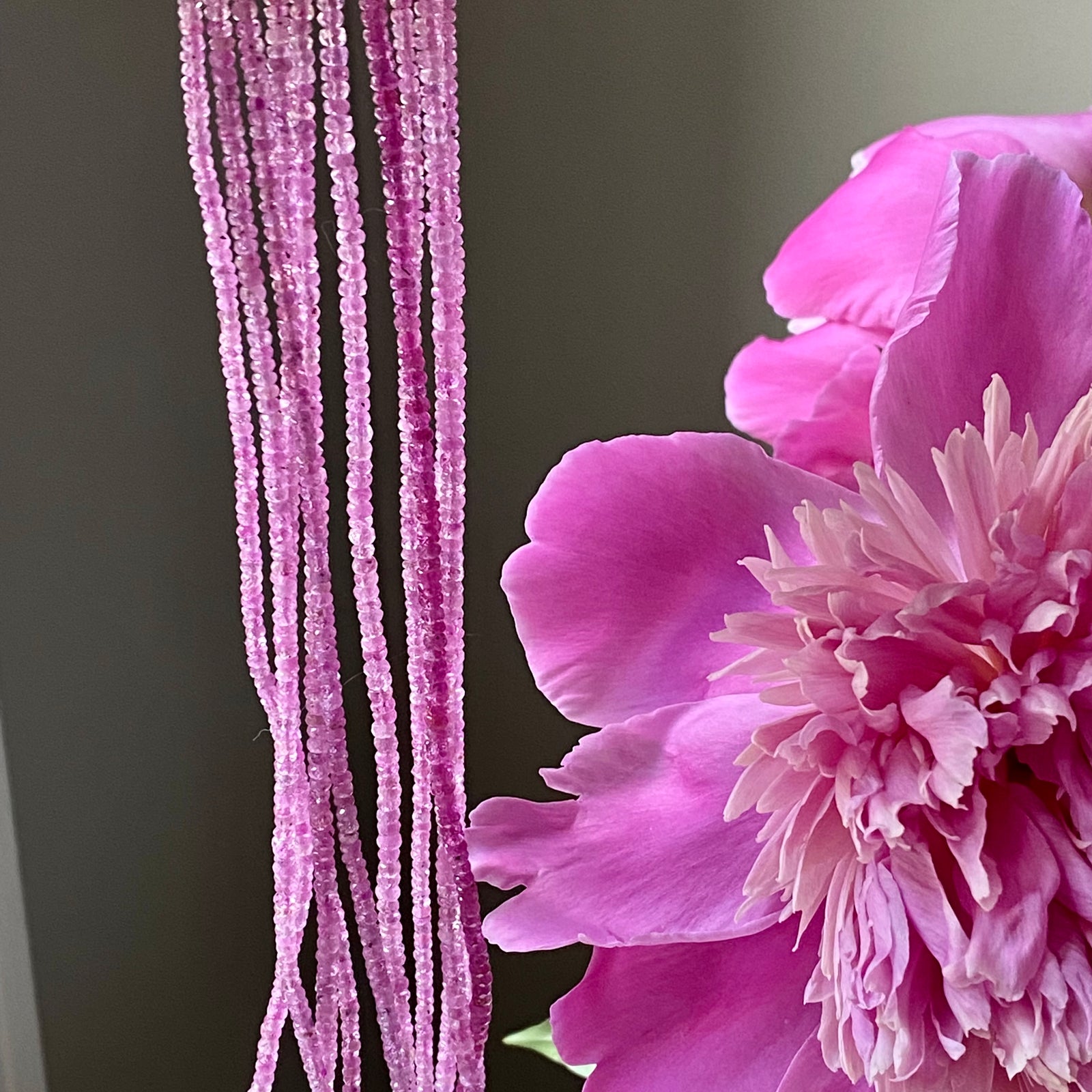 The world of fine craft really comes alive in summertime. Craft fair season begins and we artists come out of our studios to hit the road to and share our craft in person. I'm gearing up for a busy summer season and look forward to catching up with everyone at a craft fair near you.
I'm bringing my jewelry to the Mount Washington Valley Farmers Market on June 28th at the North Conway Community Center, and then it's on to Art in the Park in Petoskey, Michigan, July 16, and then the League of NH Craftmen's Annual Fair at Mount Sunapee Resort in August. I've updated my events page so you can follow along and find me.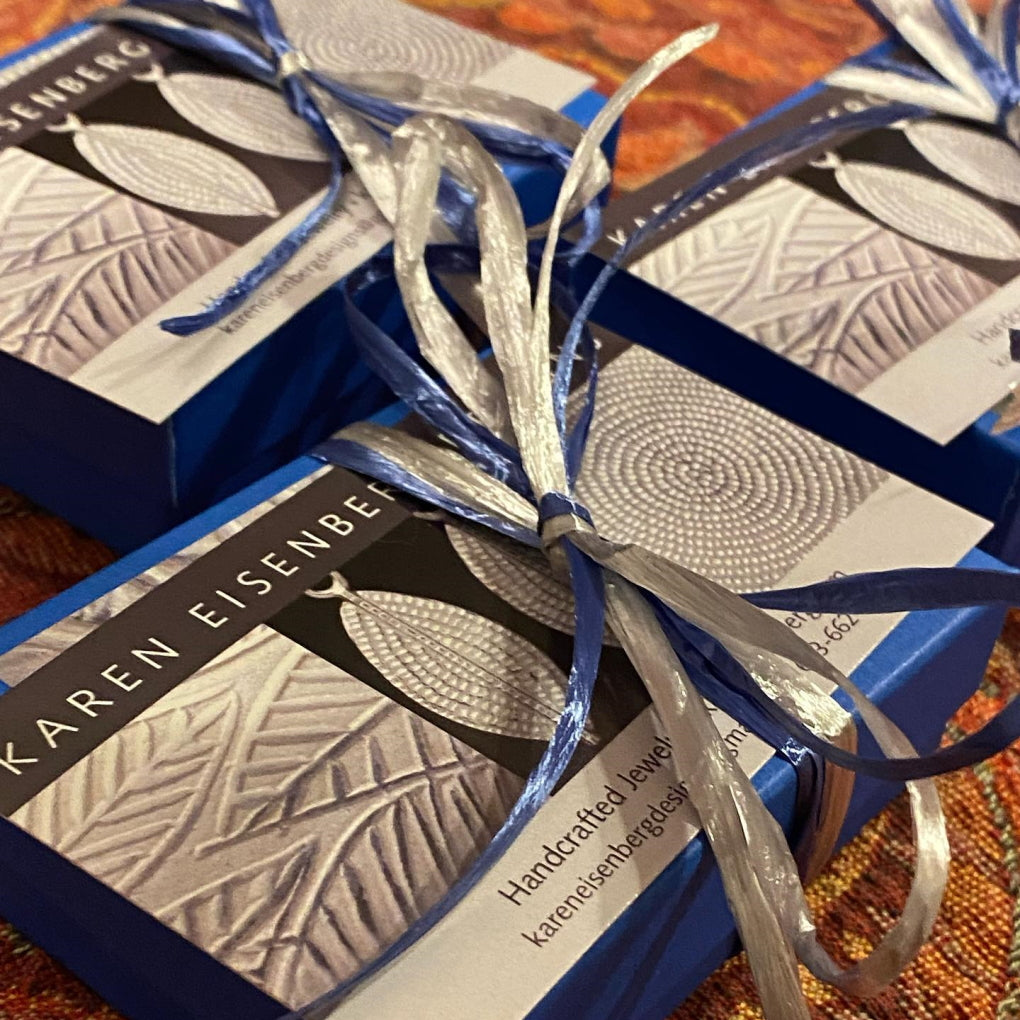 Well, it's not exactly a bow…but I like to think of my 
Beach Stone Pendants
 as pre-wrapped gifts, with the shiny silver ribbon hugging the stone so you can keep it close to your heart.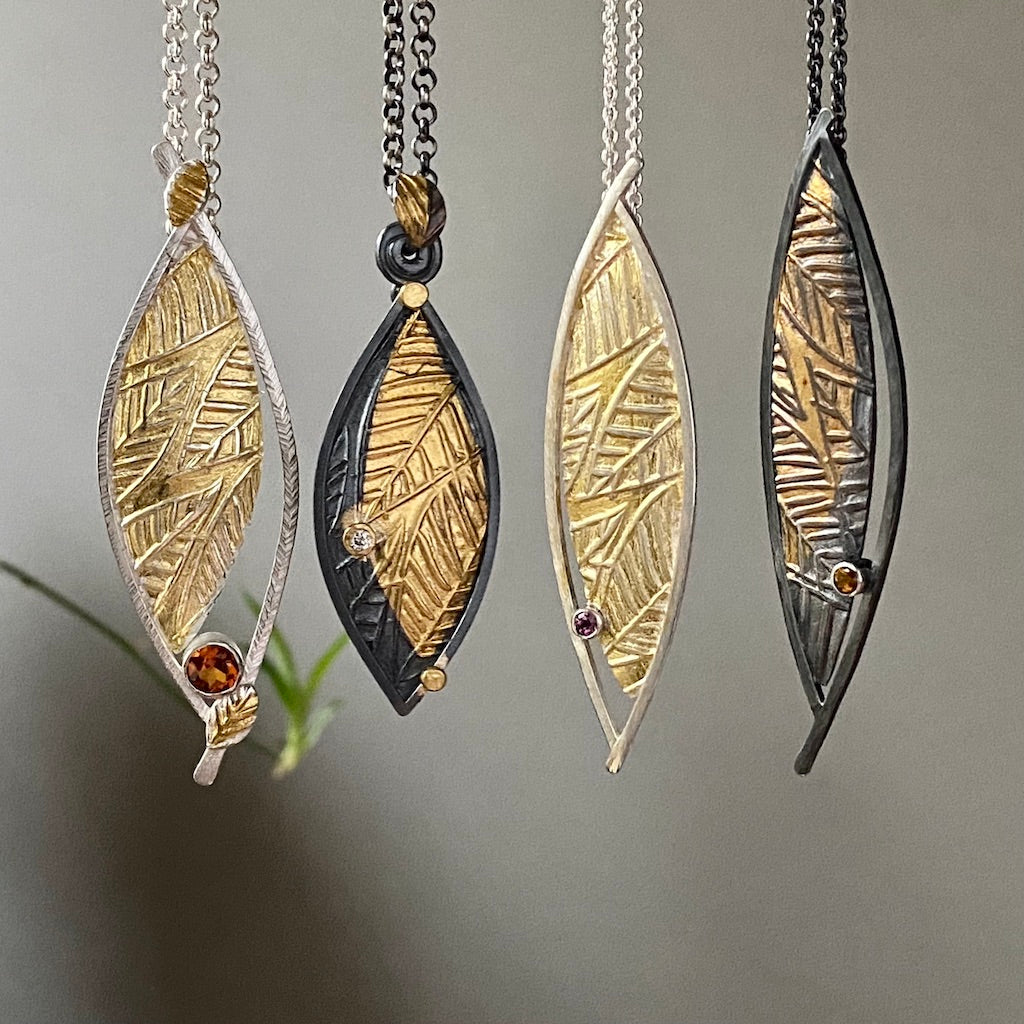 The limited-edition Flow series of pendants grew from the summer flurry of activity. These one-of-a-kind pieces combine my signature leaf texture, favorite metalsmithing techniques—enhanced by Keum-Boo—and beautiful gemstones, and they are now in the shop. Visit my website for new work, one-of-a-kind pieces and, of course, customer favorites.