Rings in the New Year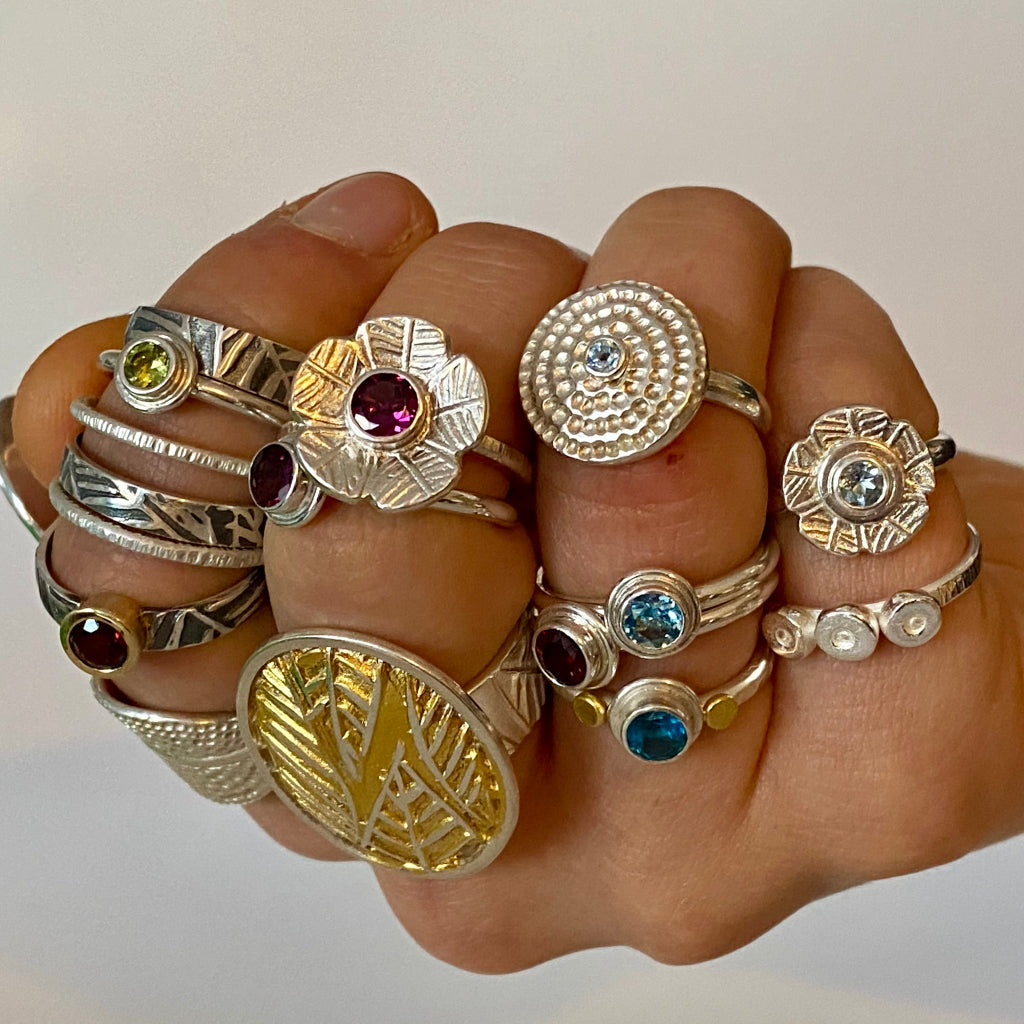 Wishing you a belated Happy New Year! I can't believe it is already February. Recent days have been frigidly cold but seasonable. And snow is in the forecast, which I am excited about! Daylight is increasing, and when the sun is out I can finally feel its warmth and enjoy knowing the intensity will increase every day.
New designs for 2021 are in the works. I recently added the Zoe Ring to my collection. We all have our special people who inspire and amaze us, and this design holds a special place in my heart for an extraordinary human. More rings and designs that pair well and complement current collections are also in the lineup for 2021. Keep an eye on my website for new work.
Will there be shows in 2021? I am planning for appearances at summer and fall shows this year and am hoping to be able to see many of you in person. With the current COVID situation, I remain guarded. The fine craft show picture will become clearer in the months to come. In the meantime, I will continue to expand my web offerings to give you an alternative way to browse and purchase my work.
Thank you for supporting small businesses like mine in 2020. For the locals, thank you for shopping local. I am forever grateful for the chance to share my craft, and your interest and support keep me inspired.
Stay well,
Karen
---
Also in The Soldering Bench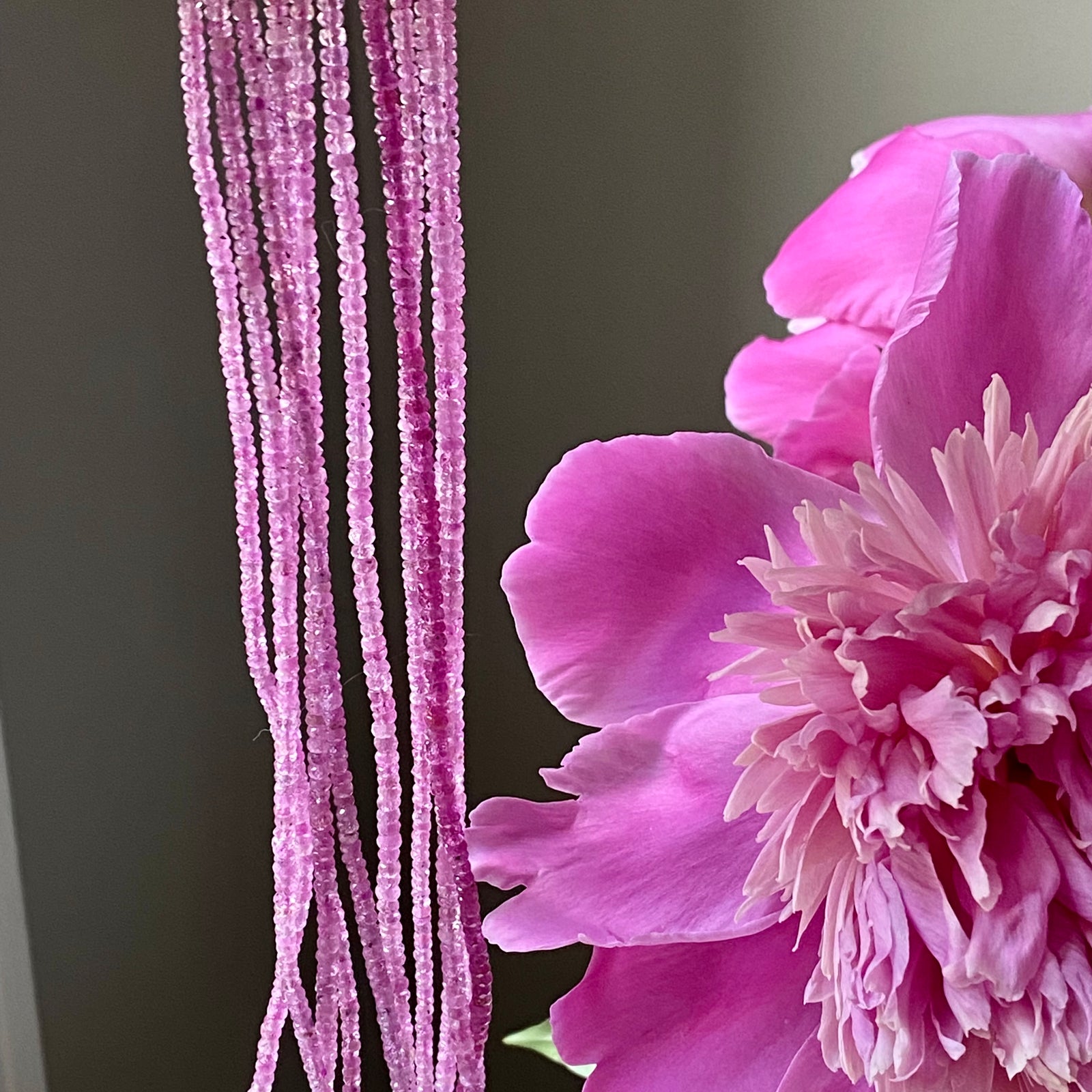 The world of fine craft really comes alive in summertime. Craft fair season begins and we artists come out of our studios to hit the road to and share our craft in person. I'm gearing up for a busy summer season and look forward to catching up with everyone at a craft fair near you.
I'm bringing my jewelry to the Mount Washington Valley Farmers Market on June 28th at the North Conway Community Center, and then it's on to Art in the Park in Petoskey, Michigan, July 16, and then the League of NH Craftmen's Annual Fair at Mount Sunapee Resort in August. I've updated my events page so you can follow along and find me.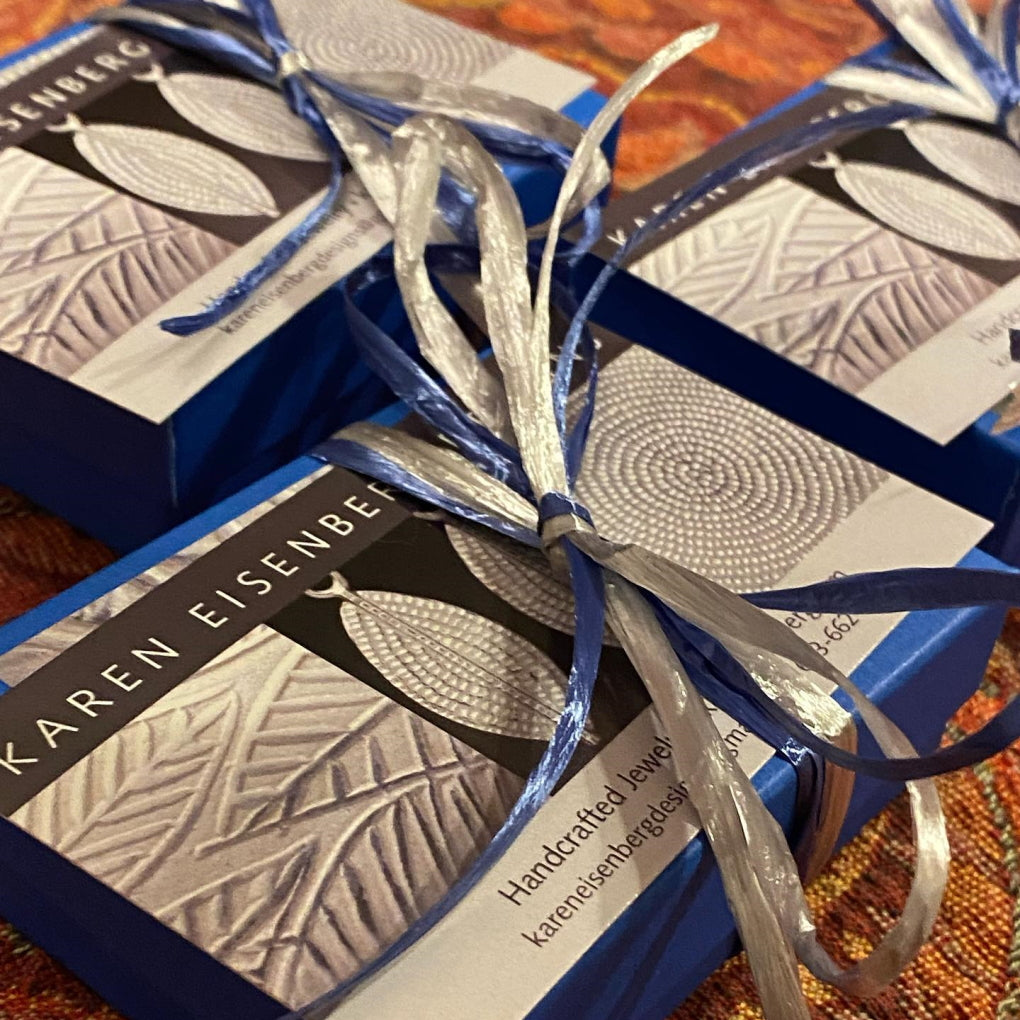 Well, it's not exactly a bow…but I like to think of my 
Beach Stone Pendants
 as pre-wrapped gifts, with the shiny silver ribbon hugging the stone so you can keep it close to your heart.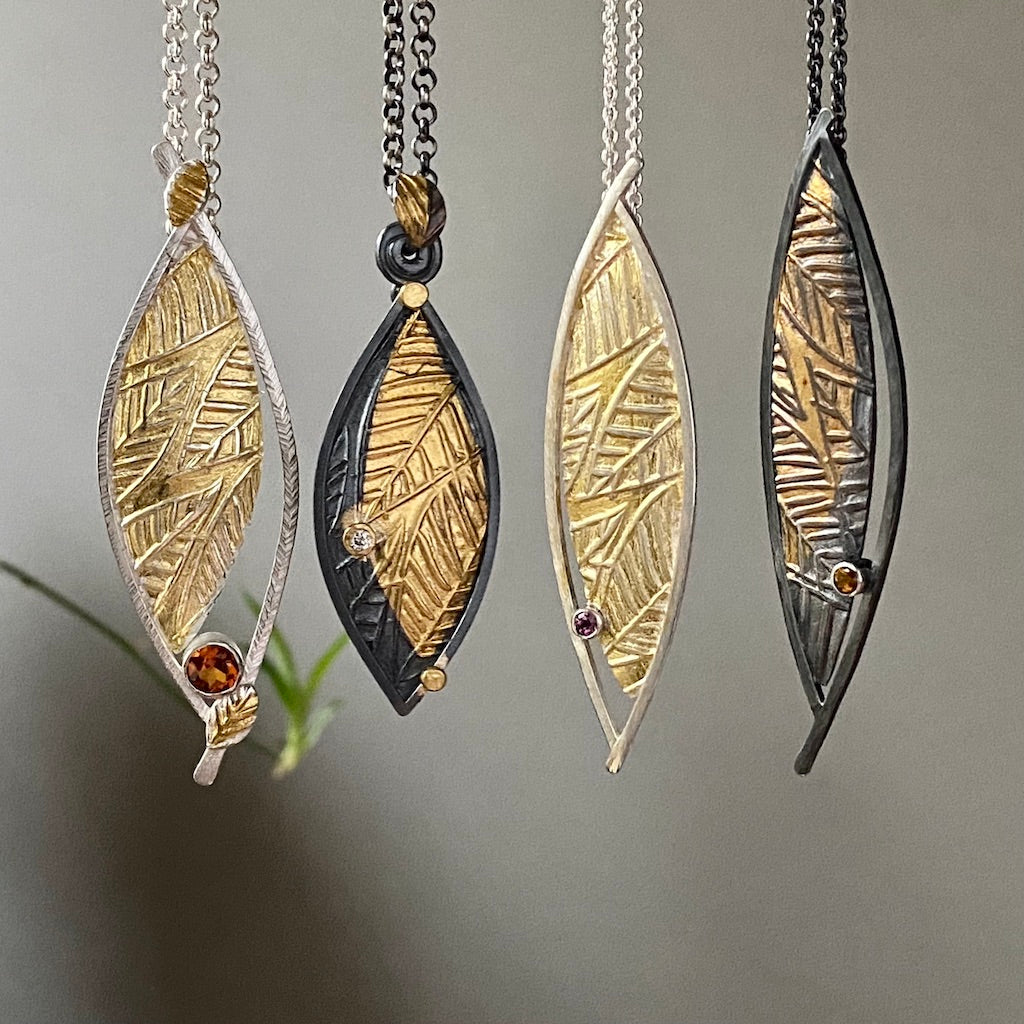 The limited-edition Flow series of pendants grew from the summer flurry of activity. These one-of-a-kind pieces combine my signature leaf texture, favorite metalsmithing techniques—enhanced by Keum-Boo—and beautiful gemstones, and they are now in the shop. Visit my website for new work, one-of-a-kind pieces and, of course, customer favorites.