Connecting with Visual Arts During a Pandemic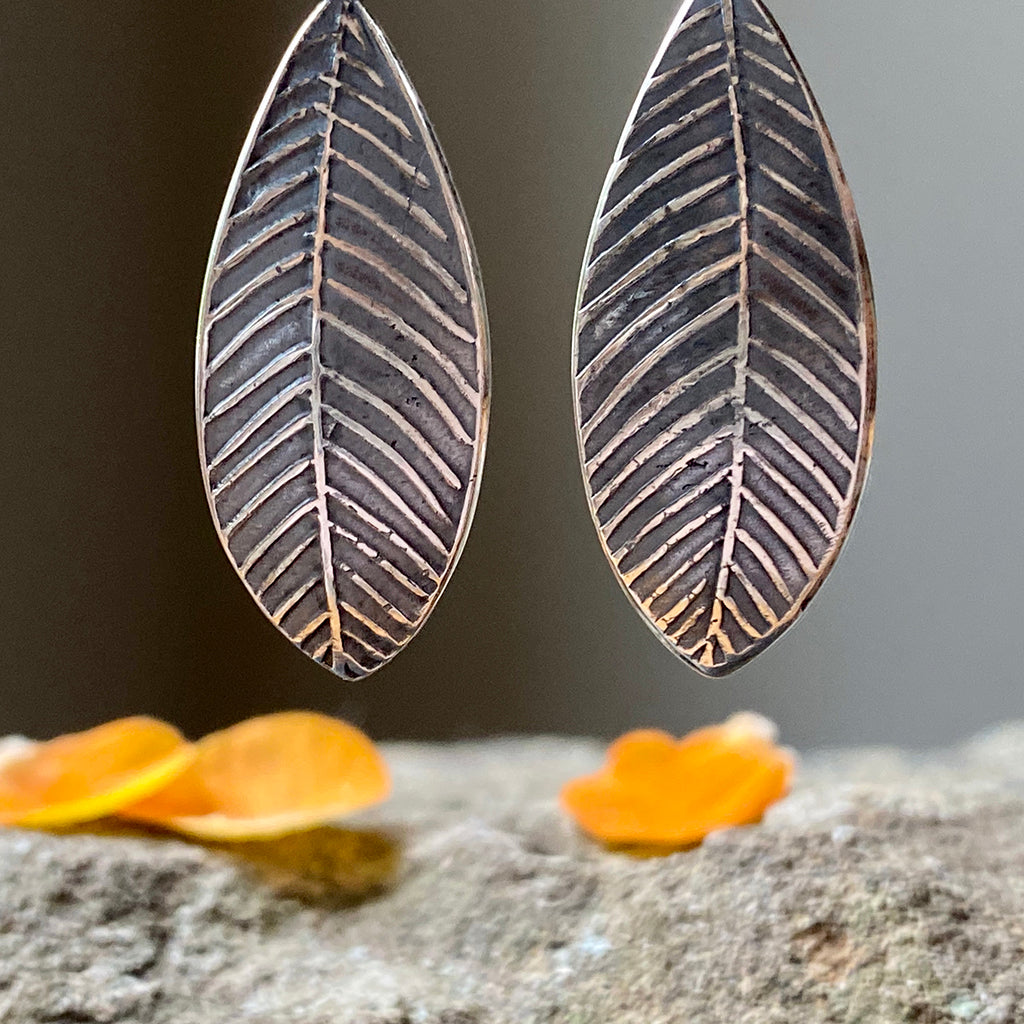 Where did the summer go? It's the first week of August already, and typically I'd be at the League of NH Craftsmen Annual Craftsmen's Fair, exhibiting my handcrafted metal jewelry, meeting customers old and new, and reconnecting with my artist community.
As many of you know, the fair represents nine days of continuous celebration of fine craft, with work from juried artists in just about every form of media. And the setting is nothing less than glorious at the base of Mount Sunapee.
Though I will miss seeing familiar faces and making new connections, staying safe and healthy is more important for this year. I've adapted somewhat to my new normal, social distancing and spending more time cultivating my vegetable garden, reaping the benefits of hardly ever going to the store for groceries. And I've taken advantage of the "downtime" during the pandemic to launch this new website.
As we used to say about the telephone and long-distance calling, the internet has become the next best thing to being "at the fair." (Those of you of a certain age know what I'm talking about.) I feel lucky that in this modern time there is a resource for staying connected and sharing my passion for using my hands to create jewelry for you to enjoy. Take a look around, and check back often as new work becomes available.
---
Also in The Soldering Bench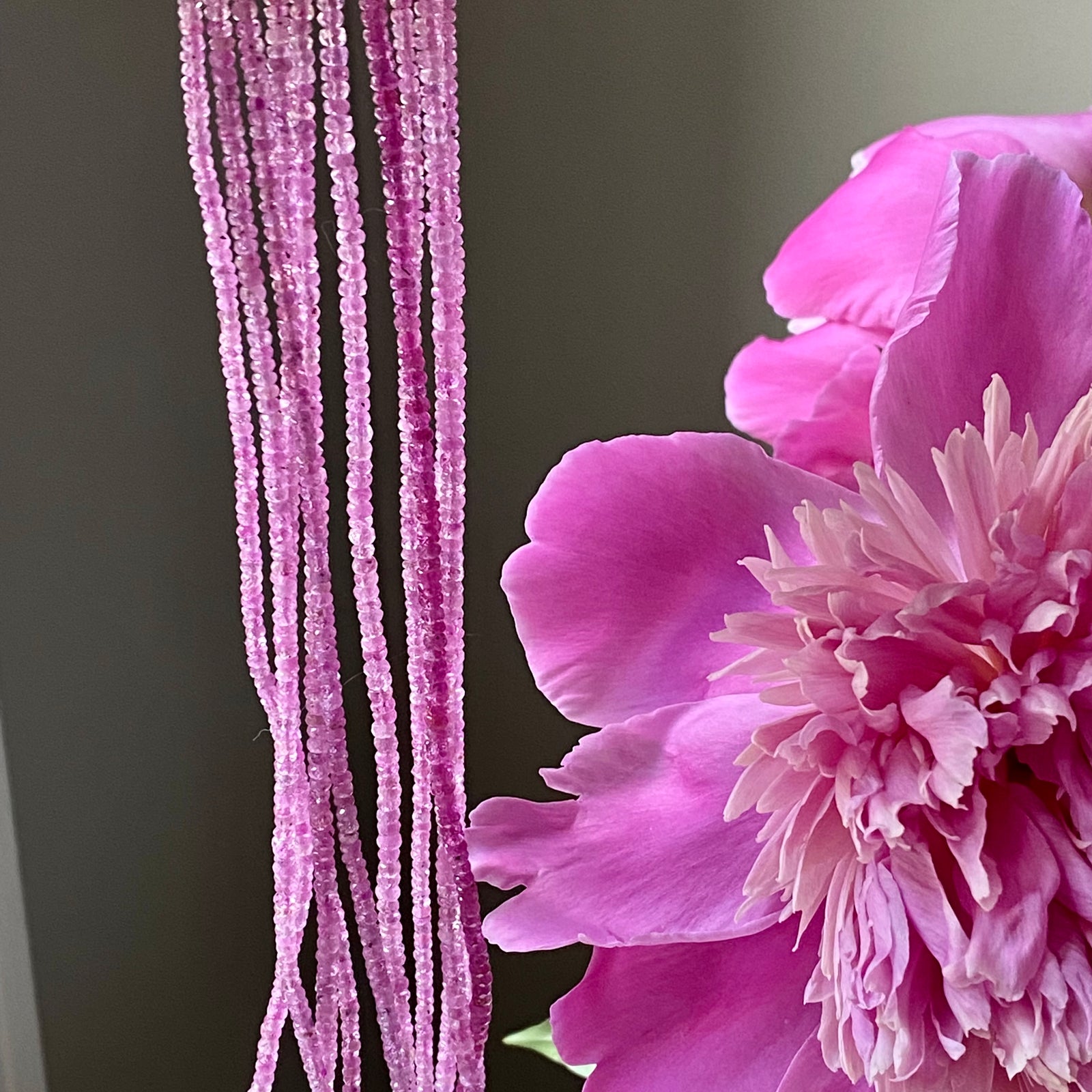 The world of fine craft really comes alive in summertime. Craft fair season begins and we artists come out of our studios to hit the road to and share our craft in person. I'm gearing up for a busy summer season and look forward to catching up with everyone at a craft fair near you.
I'm bringing my jewelry to the Mount Washington Valley Farmers Market on June 28th at the North Conway Community Center, and then it's on to Art in the Park in Petoskey, Michigan, July 16, and then the League of NH Craftmen's Annual Fair at Mount Sunapee Resort in August. I've updated my events page so you can follow along and find me.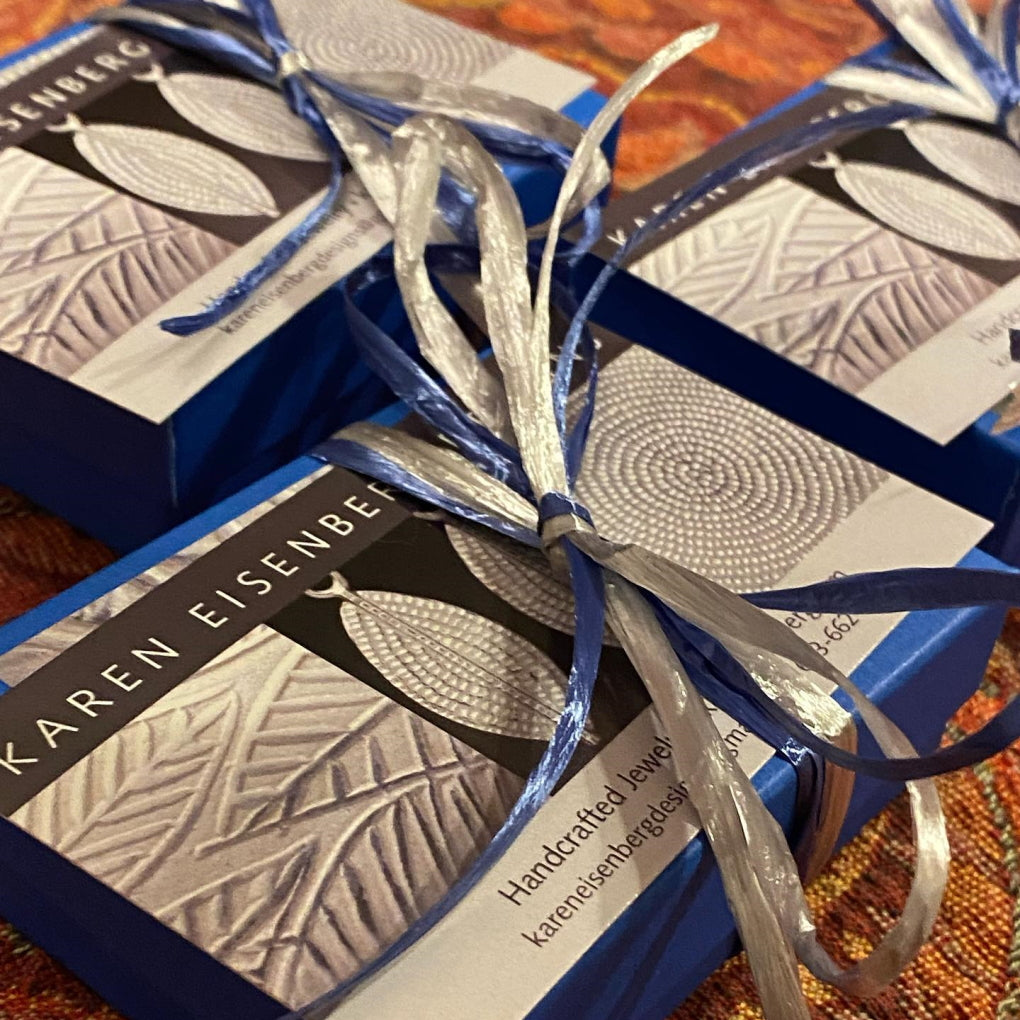 Well, it's not exactly a bow…but I like to think of my 
Beach Stone Pendants
 as pre-wrapped gifts, with the shiny silver ribbon hugging the stone so you can keep it close to your heart.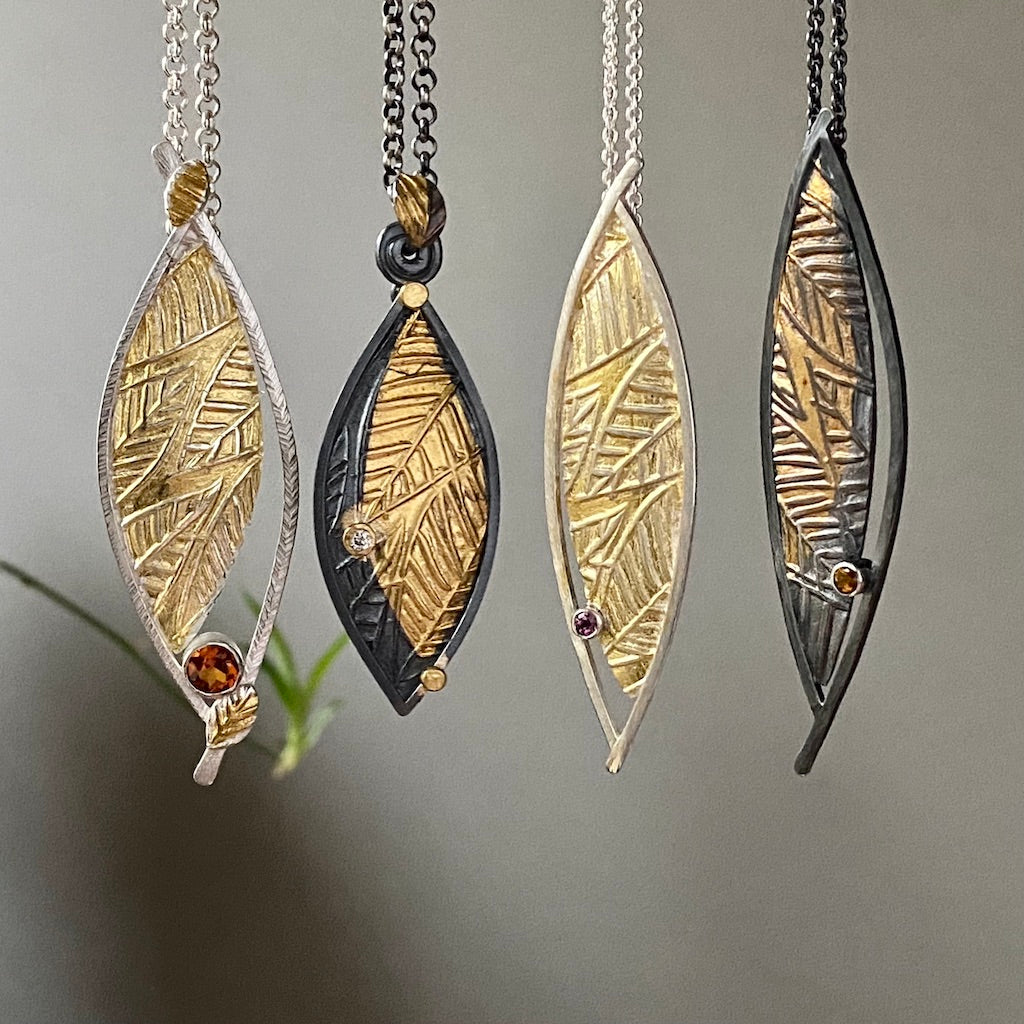 The limited-edition Flow series of pendants grew from the summer flurry of activity. These one-of-a-kind pieces combine my signature leaf texture, favorite metalsmithing techniques—enhanced by Keum-Boo—and beautiful gemstones, and they are now in the shop. Visit my website for new work, one-of-a-kind pieces and, of course, customer favorites.