Back to My Happy Place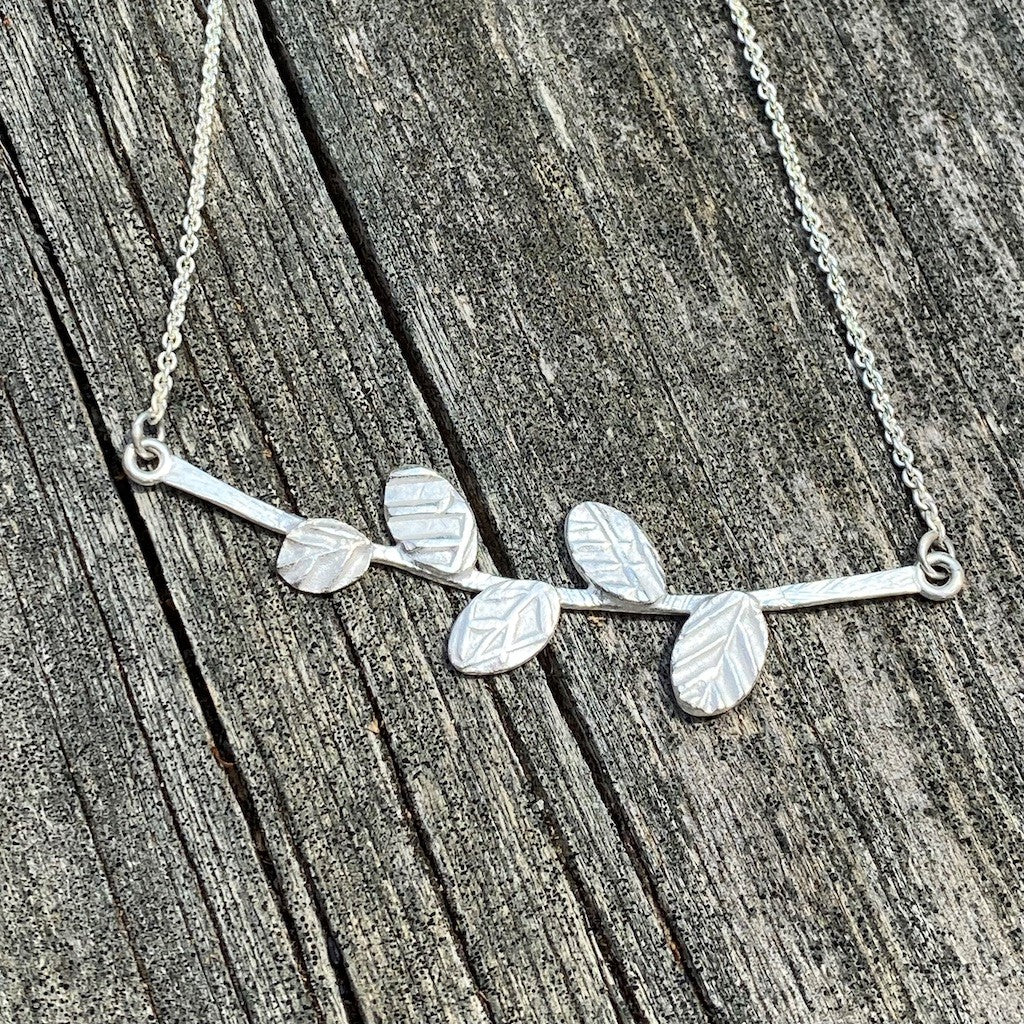 As a visual artist, I have several happy places. Obviously, working in my studio, creating handcrafted jewelry is number one. If you've read some of my past blog posts, you also know that the great outdoors is another happy place for me. The natural world is where I get my inspiration, thus, nature-inspired jewelry.

Another equally special place is craft fairs. Being able to show my work and see my customers in person means the world to me, and I'm so excited that craft fairs are back this summer. I truly enjoy meeting and engaging with you, face-to-face, learning what resonates with you when you look for handcrafted jewelry, and giving you a chance to touch and try on your purchases.

With several craft fairs such as Art in the Park in Petoskey, Michigan, July 17, and the League of NH Craftmen's Annual Fair in August, I've been inspired to expand my product line with new designs. The Squiggle Ring and Squiggle Earrings are now available in my online store and will be with me at the booth this summer. The Branch Pendant, pictured here, was inspired by the spring leaves popping open in the forest near my home.


I hope you can make it to one of my shows this summer and fall, to see new work and say hello. I'll have new collection items on hand, along with one-of-a-kind and limited editions that are not available on my website. All my work is carefully handcrafted for comfort and a natural elegance that will help you find your happy place for years to come.
Stay well,

---
Also in The Soldering Bench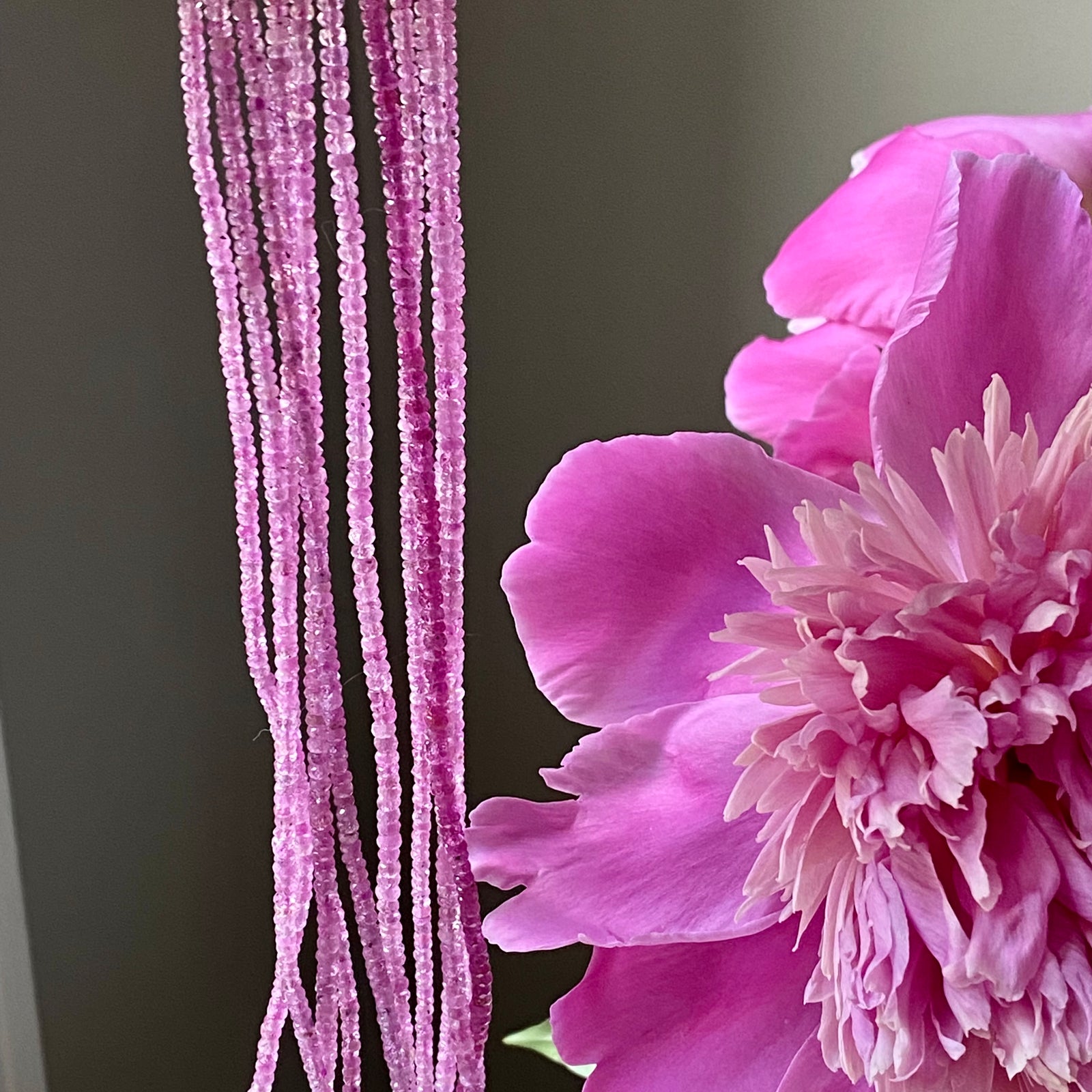 The world of fine craft really comes alive in summertime. Craft fair season begins and we artists come out of our studios to hit the road to and share our craft in person. I'm gearing up for a busy summer season and look forward to catching up with everyone at a craft fair near you.
I'm bringing my jewelry to the Mount Washington Valley Farmers Market on June 28th at the North Conway Community Center, and then it's on to Art in the Park in Petoskey, Michigan, July 16, and then the League of NH Craftmen's Annual Fair at Mount Sunapee Resort in August. I've updated my events page so you can follow along and find me.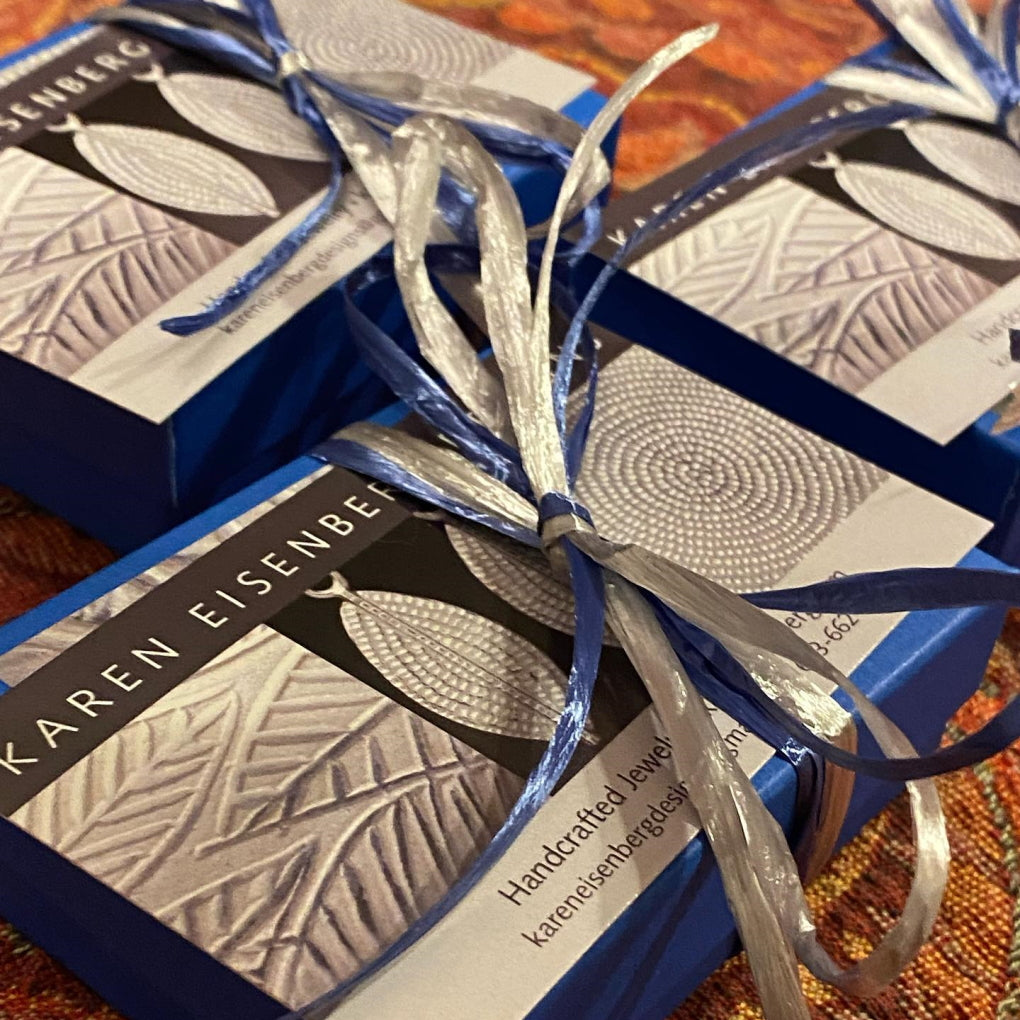 Well, it's not exactly a bow…but I like to think of my 
Beach Stone Pendants
 as pre-wrapped gifts, with the shiny silver ribbon hugging the stone so you can keep it close to your heart.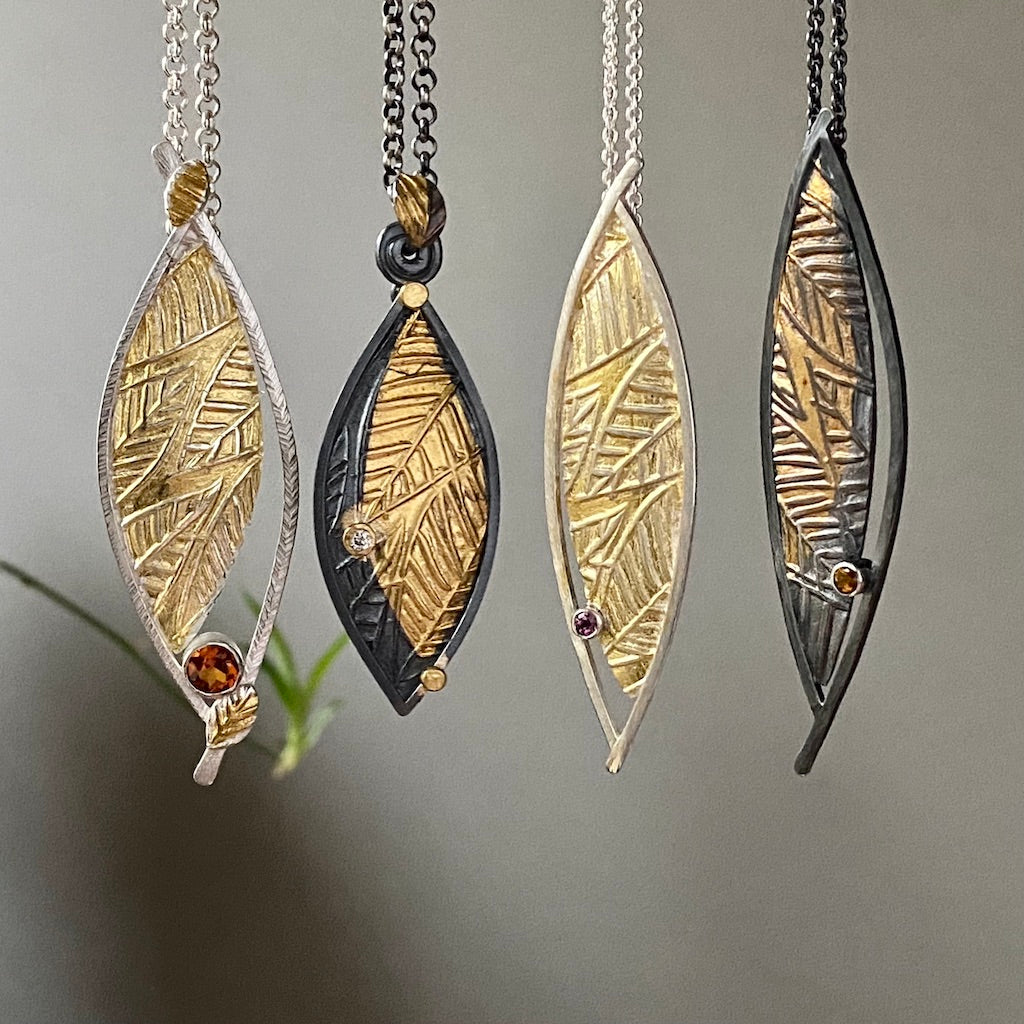 The limited-edition Flow series of pendants grew from the summer flurry of activity. These one-of-a-kind pieces combine my signature leaf texture, favorite metalsmithing techniques—enhanced by Keum-Boo—and beautiful gemstones, and they are now in the shop. Visit my website for new work, one-of-a-kind pieces and, of course, customer favorites.